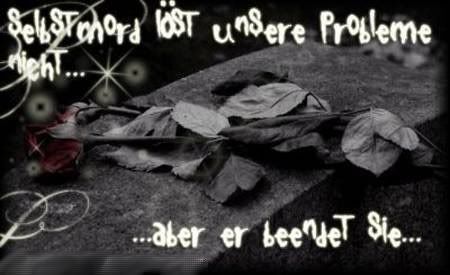 Life should be easier and if there is no reason for being so complicated, why am I?
Life could be so easy if there would be no more feeling, but they are here, they are real.
I just don't know what to do.
Leave me alone! I am just a little girl lost in this cold world. Lost between cruel people, trying to destroy me. So what am I?
Nothing? Unimportant? Just another broken heart?
Why is everything upside down?
Am I still real or is it all just a cruel game without and happy end?
Where Am I going to?
It's the same again everytime it's the same. Id on't know what to do!
Don't wanna stay alive anymore.
Don't wanna fight again because I know I will loose!
Only love keeps me alive but for how long?
Fear, everywhere inside me.
Look this girl in that morrow over there. Who the fuck is she? Me?
No I don't think so I'm not lost, or am I?
Everthing turn in circles
I wann die…
…NOW!